Choosing what to wear to go fly fishing depends on the season, and the weather as well as the fishing spot, the lake, or reservoir.

1. Fly fishing in the spring:
If the weather is cold, windy, or rainy, you might need some of the gears below. Don't forget that using layers is better than wearing one heavy and thick layer coat. The base layer is the most important. This layer controls the temperature and absorbs any wetness on your skin. Next are the foundation layer, mid-layer, or outer layer. You can wear more or fewer layers to adjust the temperature when the weather is getting hotter or colder.


2. Fly fishing in the summer:
Summer is the perfect time for fly fishing and any type of fishing. When it's warmer and the water temperature water is in the right state for bugs and insects to be active, so do the fish. Also, the hot and sunny days are the best for us to be in the cool waters. Just make sure you have the right summer fly fishing clothes.
Linen fishing shirts have become the main clothing in fly fishermen's wardrobe. The linen shirts with a vented back and a button-down are popular. They are added UV light protection, and some of them have insect resistance in the fibers. For the base layer, polyester shirts have become more and more common than the traditional button-downs. There are fly fishing shirts that have a pretty good water-absorbing capacity.


3. Fly fishing in the autumn:
In this season, many fishermen have given up and go deer hunting or duck hunting instead. This can make autumn a good time for fly fishing because there would be fewer anglers. Another good reason is that the fish have their feed bags on so that can bring great results.
One more good reason is that it would be a beautiful time to go outdoor because the trees are changing colors, so the views are might be excellent. Here are some tips that you might need to keep in mind. The shadows will be further into the water so that don't wear flashy colors. Also, you should wear the same clothes, layers as in the spring.


4. Fly fishing in the winter:
Winter is different from any other fishing season. The fishing banks are no longer covered in willow or trees, but they are covered in snow or ice. You might need to use bigger fly baits like nymphs and streamers because the fish are more attracted to something more protein. You will easily catch a trout in the water behind rocks, downfalls, or boulders. And one more thing to keep in mind that it is would be cold and don't forget to put on a warm coat.

We are selling cool fly fishing shirts that you might love at Gear Up N' Get Out store. Get some to prepare for your fishing times!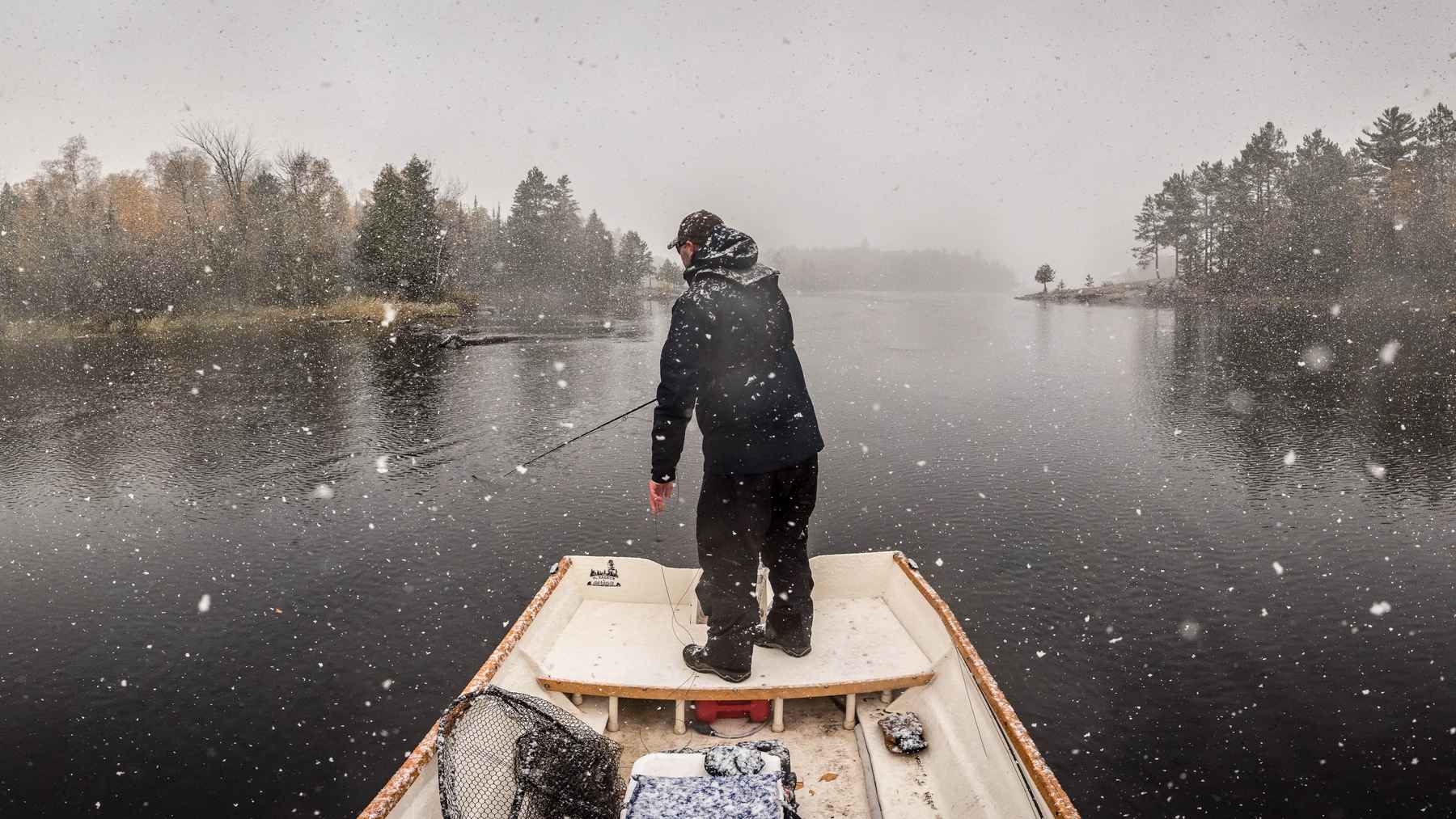 Gear Up N' Get Out | Fishing Blog